Make Your Computer Work For You!
End the frustrations, the headaches... the loss of profit and productivity caused by computer problems with one call to simpliTek. We can help! When it comes to computers and networks, we can handle it. We'll have things optimized and working well in no time.
Call us Today! 949-559-4713
We Answer Frequently Asked Questions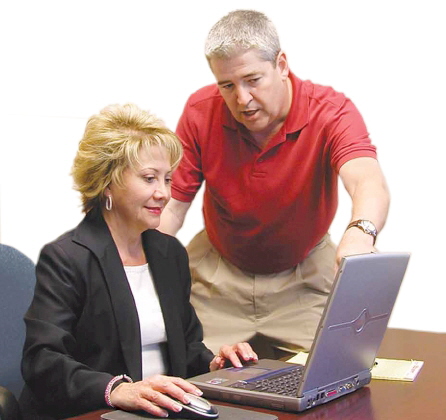 Where do these pesky viruses come from?
Most viruses and spyware get on your computer these days when you click on innocent looking but infected search engine results. You search for something you are interested in, and you scan down the page to a likely-looking hit, and when you click on it, BAM, you are infected. Of course no one can avoid using search engines, so this is a problem that so far has defied a solution, especially since anti-virus software seems really ineffective against these threats.
More Frequently Asked Questions...
A Word From Our Customers
"Tom has come to my rescue many times. Tom is professional, honest, efficient, and extremely knowledgeable. Any complications, I just call Tom. And I love all the tips for running my business more efficiently." -Susan Gaffney, Re/MAX Premier
There is no way for me to keep up with the technology needs of my small business, that would be a full time job. I choose to do what I do and call Tom Mills for all my technology needs and I have not been disappointed." - Brian Griffith, Griffith Capital
`